In the telecom industry, relationship sales still dominate business to business (B2B) sales. An efficient sales force requires a standardized process to hand off new sales to the operations (or implementation) side of the business. Our client needed to retain their sales talent in a competitive high-commission market, so we reduced both the effort required to sell and the time to generate revenue. This in turn attracted and retained top sales talent and ultimately generated more top-of-line revenue.
The Challenge
Talk to any business leader, and they'll tell you how hard relationship sales are. This national client in the mature telecom space was having difficulties differentiating their offerings from competitors and maintaining quality service at scale. They turned to Vaporware's expert product design services to focus on a modern experience for their sales staff and stayed with us to see our ideas delivered.
Vaporware's Process
While the goals were well-understood, the client had already experienced several false starts over the past few years. In order to not repeat a false start, we started with our proven Plan service, working to align their executive and implementation teams around a centralized vision, goals, and process. This included coordinating 12 team members across 3 divisions in order to achieve the alignment necessary for a successful project.

With a measurable goal in hand, to retain sales talent and simplify new customer implementation, we iteratively designed and developed an e-Commerce inspired Configure-Price-Quote platform that generated a multi-site signable quote ($1MM/mo MMR) and integrated the results with their in-house automated deployment systems and teams.
Since this company was well-established in the Microsoft realm of services, they brought their own backend technology and developers who we advised while defining a shared API specification for a faster time-to-market.
This systematic approach allowed us to help them standardize several of their product/service lines, which fit slightly different business models and many different requirements, simplifying the backend processes and software required to generate quotes and services. Accomplishing this required working with their Product Management and IT teams, as well as their overseas operations teams that used their implementation software. To align understanding and training, we documented assets, in the form of process diagrams and business architecture spreadsheets, which ultimately defined the system development, rules engines, and software configurations.
With a limited, 3-month, delivery deadline our architecture team advised the backend development team on time-saving integrations that could be replaced with in-house functionality after the initial launch, including modern caching techniques to speed up user experience while maintaining accurate address-lookup for telecom services nationwide.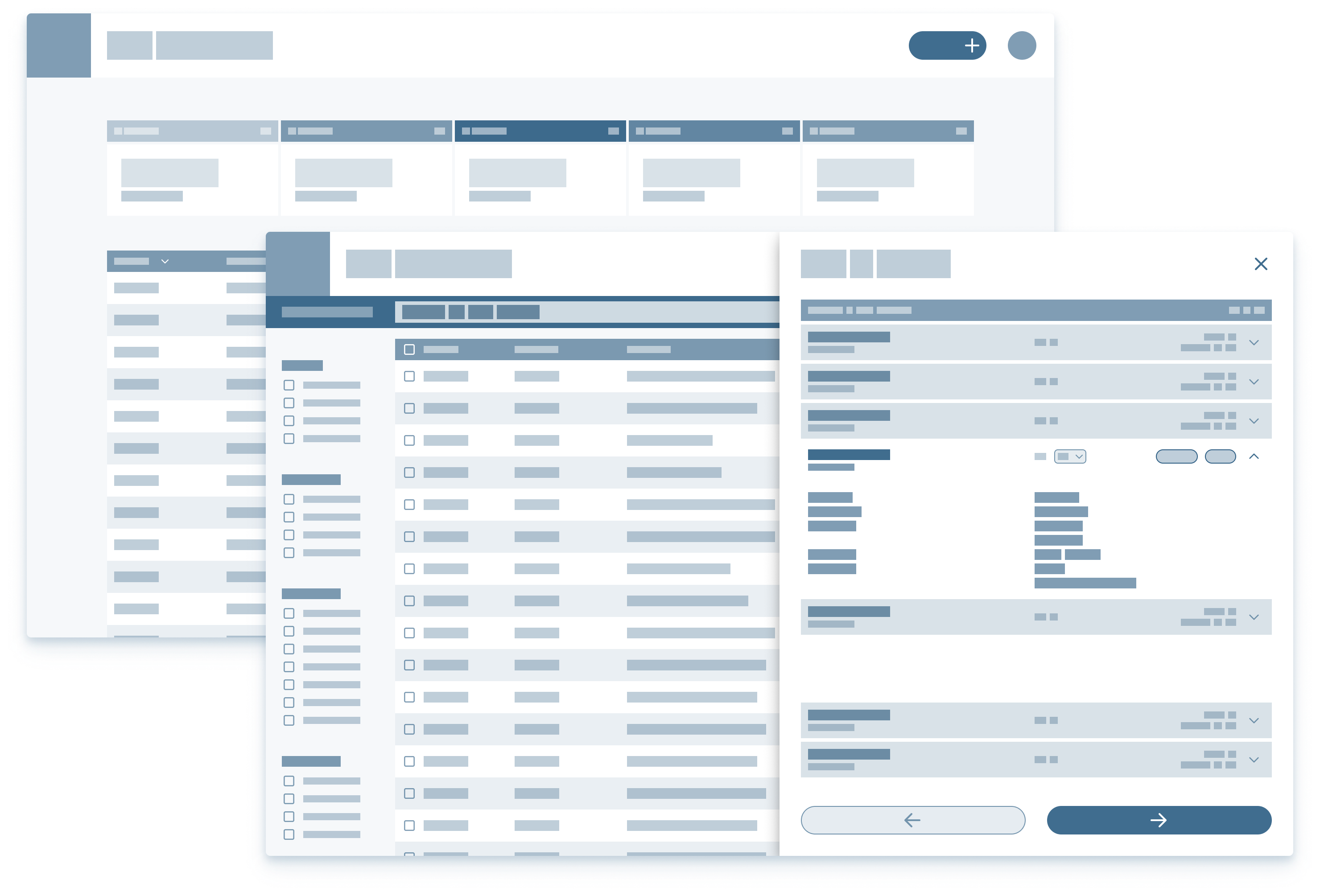 Throughout this iterative design and development process under our Produce service, we were embedded in their in-house team bringing our expert modern front-end development and API mocking/design. However, we did not perform the backend development. While we were delivering the frontend, we were validating the user experience flow directly with end-users through our Prototype methodology in order to verify that we were delivering the right solution.
When the independent systems were connected for delivery, we performed end-to-end testing. Thanks to the API specification and mocking, which used our Best Practices and tools, such as SwaggerHub and Postman, we were able to complete the testing on an accelerated schedule. With the addition of FullStory and other monitoring tools, our design team was able to gather insights and identify solutions to improve the process based on actual usage. Both operations teams (Vaporware and the Client) were able to coordinate on application performance and exception handling in a performant, cross-organization, way.
The results
Ultimately our process and solution reduced the manual steps required to deliver accurate quotes, reducing the time it took to generate revenue from new clients and increased both sales commissions and top of line revenue. Our modern UI and eCommerce UX impressed both their internal sales team and external customers, exceeding expectations in their mature, and often stagnant, industry.
Are you having a difficult time retaining top sales talent or reducing time to revenue?
Reach out today to see how custom software can help.